Getting Down to Business: Step 1 – the Plan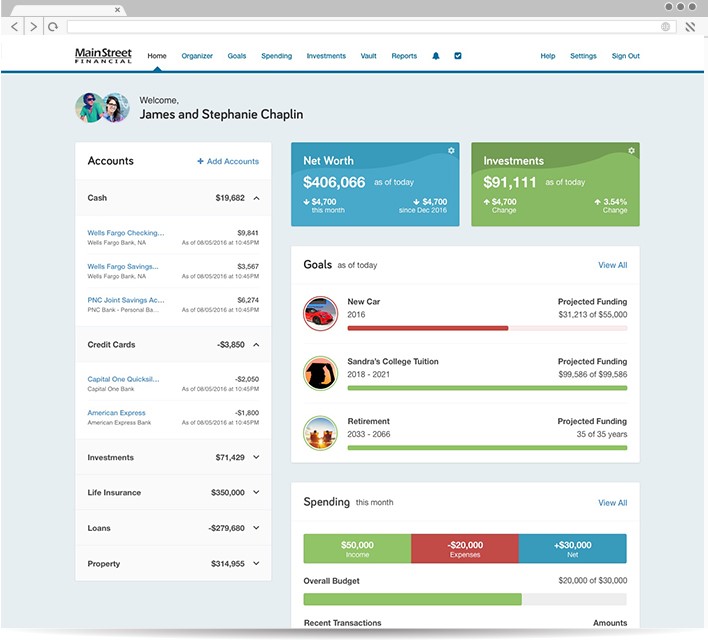 Your financial plan is built in our powerful and interactive software tool eMoney. You will have your own secure web-based portal which together we will use to model multiple plan scenarios, share documents, and track your goals. Other eMoney features include:
Account Aggregation – you can connect all of your accounts for a consolidated view of your financial picture
Financial Goal Tracking – you can easily add, personalize, and track your progress toward your financial goals
Unlimited Document Storage – you can safely store important files and access them from anywhere directly through eMoney's vault
Privacy Controls – your client portal allows you to limit or allow access to data by your advisor or other related parties
Spending and Budgeting – you can create budgets and track spending automatically through your portal
Mobile Web-Access – Wherever you are, you can access your plan with our mobile connection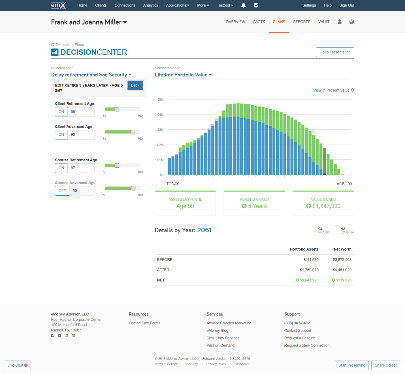 The Plan Drives the Process:  Step 2 – Priorities
We document and discuss with you the top priorities that your plan has revealed. From here we develop a game plan for implementing the most important priorities of your plan.
Riskalyze: This award-winning online tool helps pinpoint your unique response to risk and volatility.  It also provides a real-time assessment of your current portfolio's risk score to help identify gaps between the two.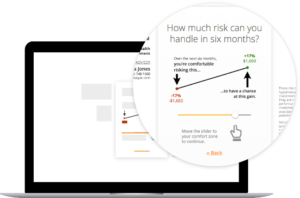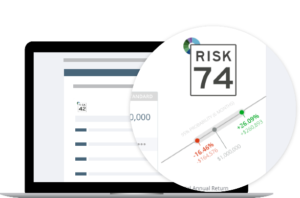 Implement Your Plan: Step 3 – Solutions and Strategies
Professional Money Management:  Our comprehensive managed account solutions offer you access to our best investment options, incorporating multiple styles and strategies with a disciplined approach to oversight and structure. 
Lifetime Income Solutions:  Through Cambridge and our national product partners, we have a wide and diverse universe of solutions that can provide lifetime income or fixed interest options for clients who need more stable and predictable income.
Life and Long Term Care Insurance: With proper planning, insurance products can help clients mitigate risk and optimize their portfolio not only today but for future generations. We have access to hundreds of companies and shop them all on your behalf to find the right price and the right solution.
Socially Responsible, Complex Products and Alternative Strategies:  For clients desiring access to socially responsible, complex planning or alternative investment strategies, we can create customized positions using a variety of tools and access to experts from many disciplines.
Working Together:  Step 4 – Pricing Options
At Trilogy, the goal is to provide you with excellent financial counsel and industry-leading solutions. In general, we are paid based on the planning work we do and the assets that we manage on your behalf. Fees are clearly disclosed to you up front and in an on-going manner. 
Some products – typically life insurance products – are not available in a fee-based structure due to tax and regulatory limitations. These products charge a commission and are fully disclosed prior to purchase.
We do not have a minimum asset size to work with a client, but many investment options do have a minimum account size to consider. Our fees range from .25%-1.25%, based on assets under advisement.